We're experts in residential & commercial construction.
The story behind how it all started
Advantage Designer Homes was established by our sister company Prestige Building Removals, our very own in-house transportation team!
We specialize in building quality, affordable homes transported all over the north island by our in-house building removals company, Prestige Building Removals (PBR).
With over 30 years of experience, the latest state of the art equipment to do the job safely and the staff know-how, Prestige Building Removal's fantastic house moving teamwork across the board piling, removing, and relocating preloved homes.
They are passionate about preserving New Zealand's architecture and making sure heritage buildings and others are saved. While supporting customers to do the same, the team often thought about the option of new builds.
This is how Advantage Designer Homes was born. Here, the team understands the different types of valued customers who want to renovate and restore. While also understanding others might not have the luxury of time and are more inclined to go with a brand new transportable build.
Both companies have come together to provide one of the only in-house services in New Zealand, offering home relocation, removal and new build transportable homes.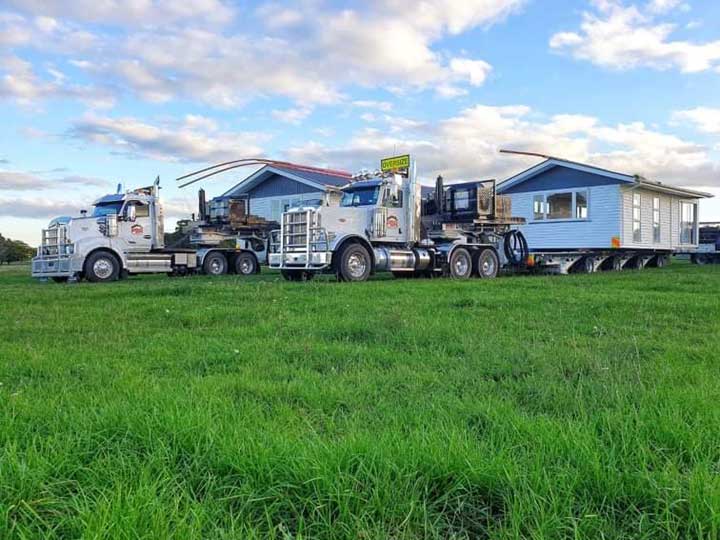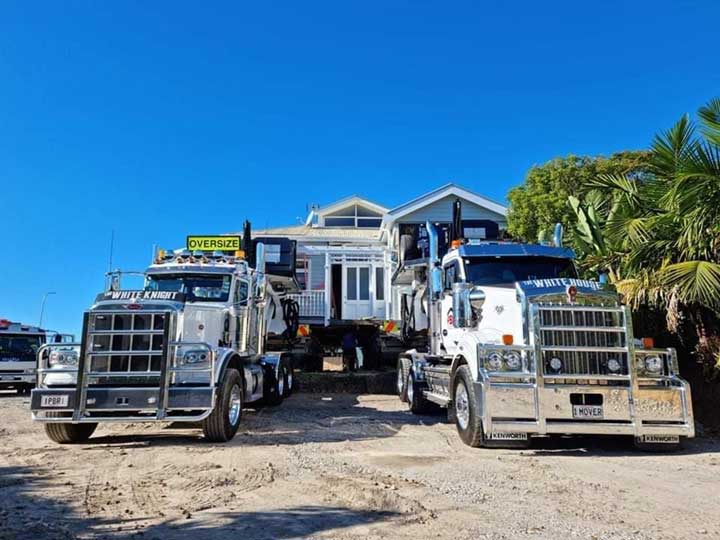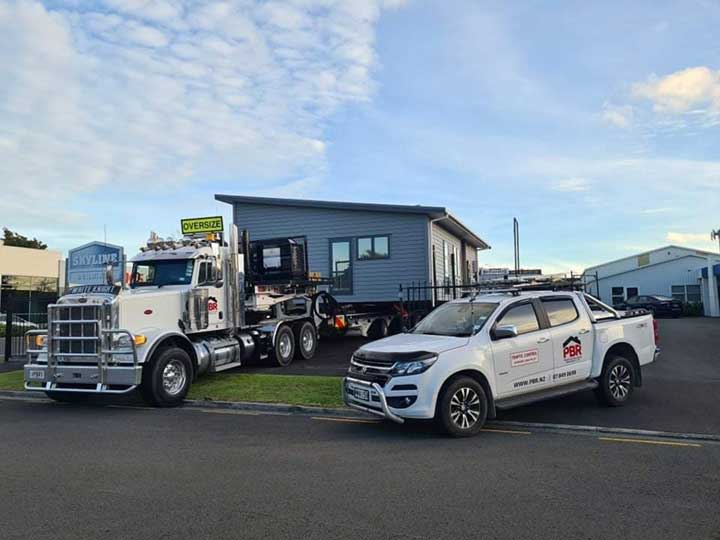 Experts in construction and relocation
Advantage Designer Homes manufactures and relocates 1 to 5-bedroom homes. You can choose from our large range of design builds and we are able to customise them to your requirements– this is tailored to your budget and timeframes. Quality is of the utmost importance, as every home built comes with a 10-year warranty.
Building a home – big or small can be a stressful time, and ADH wants to make it as stress-free as possible. This is achieved by having a complete in-house process and your own consultant from building to the relocation of your new home.
If you require extra space for family, or if you have brought the perfect piece of land and want to soak in the views as fast as possible, then ADH can help you.
ADH is an extension of Prestige Building Removals, with certified builders and a group of experienced building relocators that have experience in residential, commercial, and rural, we have the knowledge and skills for every job.
We help you plan your house from how many bedrooms you require, to what paint colours you like.
We construct your home and keep you updated. 
With our inhouse relocators, with over 30 years experience, this is a simple move.
We have the knowledge, equipment and the right people for the job
Here at Advantage Designer Homes, we aim to provide an enjoyable building experience. We pride ourselves on quality, affordable and timely turnaround builds.  This is why every home built by us comes with a 10-year Structural Warranty, delivered to the site ready for onsite connections.
There are some important aspects to consider when you are looking for a new transportable house.
The number of bedrooms, bathrooms and living areas you require. You'll want a house with a layout that can be orientated on your site to take full advantage of the sun, your budget considerations and transport costs.
Choosing your design is one of the most exciting stages of building a new home. 
We offer a variety of home layouts and designs for you to choose from with a great standard range. While also offering flexibility in the design approach allowing you to upgrade parts of your build where you want too.
With our knowledge of both the home building and transportation side and our very own in-house transportation company, we can take you through our process.
Share with you valuable buyer information and let you know other costs to consider when looking into a transportable home.