NEED SOMETHING DIFFERENT?
Customise Your Transportable
Your Home Designed By You!
Design Your Own Transportable Building
If the transportable house designs in our standard range don't quite work for you we offer a custom design option. 
Our designer option enables you to choose one of our existing house sizes/shapes and completely reconfigure the interior layout and external joinery positions.  This allows you to get the perfect home that works for you and your space.  You can choose this option to create larger bedrooms, custom entrance positions,  large open plan spaces, or unique buildings for offices or meeting rooms – the options are endless! Contact our team to start designing your dream home with us.
All our homes are build at the Advantage Designer Homes yard based in the central north island (Horotiu, Waikato).  This allows us to build much faster than traditional building companies, with less travel time each day for our local builders, plumbers, electricians, painters etc.
Due to the large volume of houses we build, our subcontractors are very responsive, limiting downtime between steps in the building process.   This is a huge advantage compared to trying to manage different tradesmen to arrive for on-site building.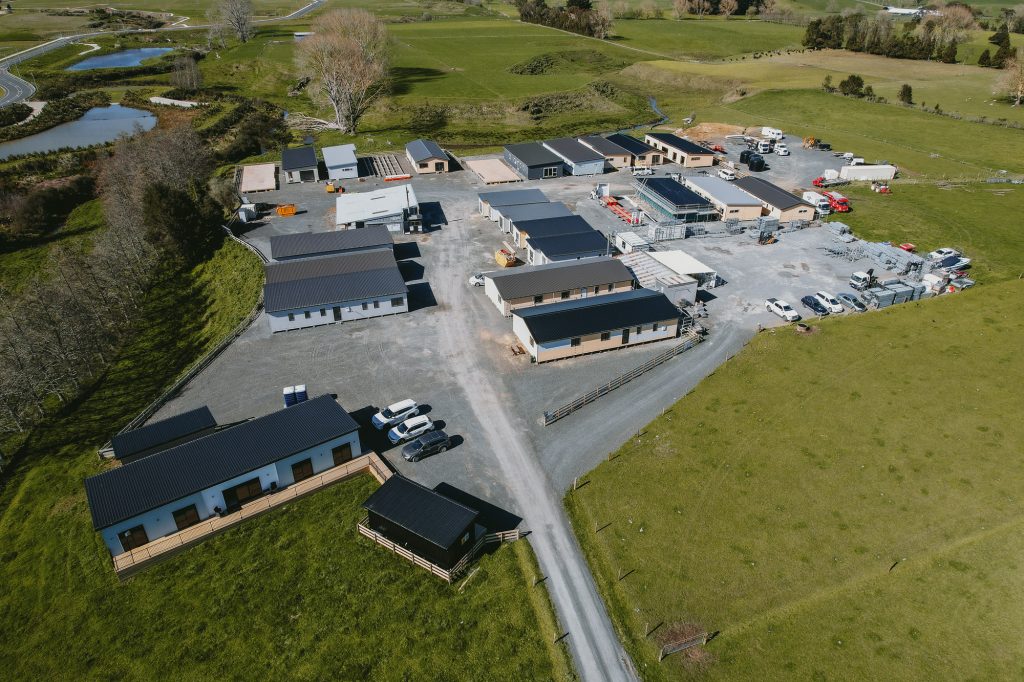 CREATE THE PERFECT HOME FOR YOU
Choosing your design is one of the most exciting stages of building a new home.  Our show home and yard are based in Horotiu,  and are a great way to visualise your new home and help choose your customisations.  Our show home is available for viewing between 10AM – 2PM Mon – Sat – or by appointment outside these times.